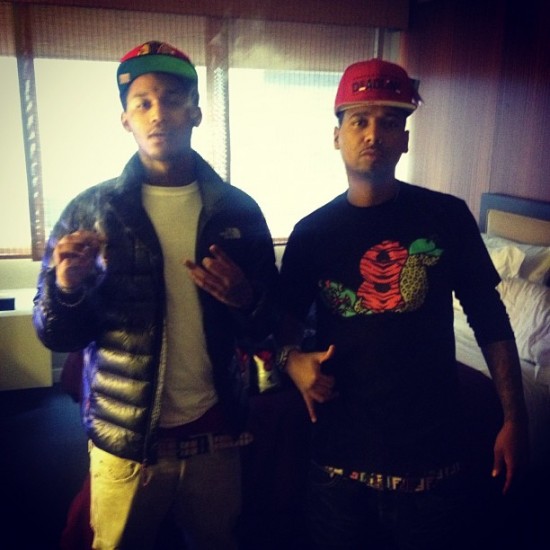 THE BEST OF BOTH SANTANAS!
You knew it was only a matter of time before Fredo and Juelz collided for a collabo — hey, it's only right based on their surnames. Next time all they need is Carlos and they've got a power trio. But seriously, if you didn't already know, Juelz was in Chicago all weekend for a show, and while in the Windy he recorded with the likes of Fredo, Durk and Reese — and tonight we get the first of these records, entitled "This Rollie On My Wrist." TM-88 handled the beat.
Juelz has been claiming for a while now that he's dropping a whole gaggle of new projects, and it looks like he's doing a lot of the heavy lifting alongside some of the Chi's rising stars. Quite interesting, no? The other Santana's project, Fredo Kruger, is on the way.