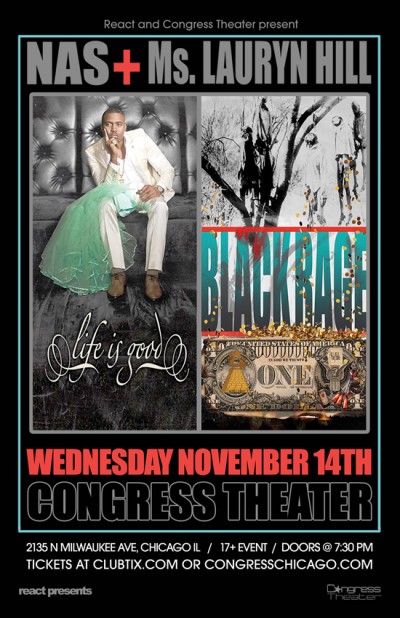 Nas and Lauryn. In one place at the same time? Yep, that's happening in Chicago on November 14 at the Congress Theater. Two icons of our generation performing both of their extensive catalogs. Well, Nas' is extensive. Tickets are still available and you can purchase here now.
The show is a 17+ event and the doors open at 7:30p .
However, today we have one pair of tix to giveaway to one lucky FSD reader. Don't say we never did anything for you. Hit the jump to see how you can win…
To win, you must be the first person to correctly answer the trivia question below, and either email me or Tweet me (you have to be following to win so I can DM) with the subject or hashtag #NasLaurynChicago
What video did Nas shoot in Chicago with an R&B superstar?