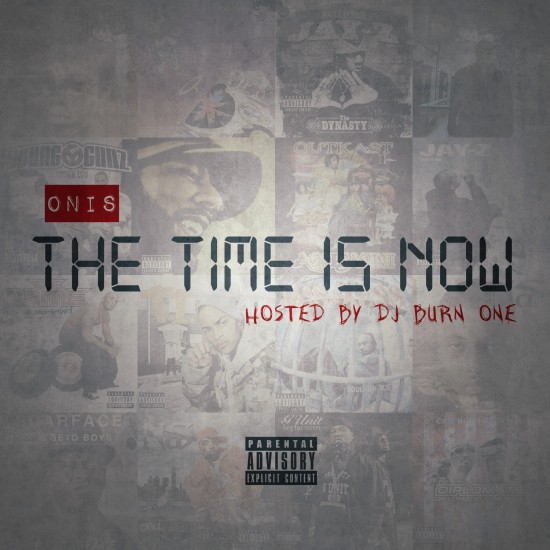 Hosted by DJ Burn One
Onis' breakthrough project, The Time Is Now, is finally here and the title perfectly describes the theme of the project as well as Onis' place in the game right now. This is more of a statement than a mixtape, and Onis is out to prove that there's still room for lyricism and complex rhyme schemes in the 21st century.
The Time Is Now features 11 new tracks, the bulk of which are produced by Nascent. DekaDerse, SC, Jonny Amo, Architect Lordz, The Freshmen and Rashid Hadee also contribute. On the feature tip, Phil G, The Boy Illinois, BJ The Chicago Kid, Lungz and Cormega aid and assist. But the start of the show on this one is Onis, so if you're unfamiliar, lend an ear. This is the perfect introduction.
The stream is free, but a donation is required to keep it on your hard drive. You know the best nation is donation, so kick a little something to the crew. A sticker and poster come with it.