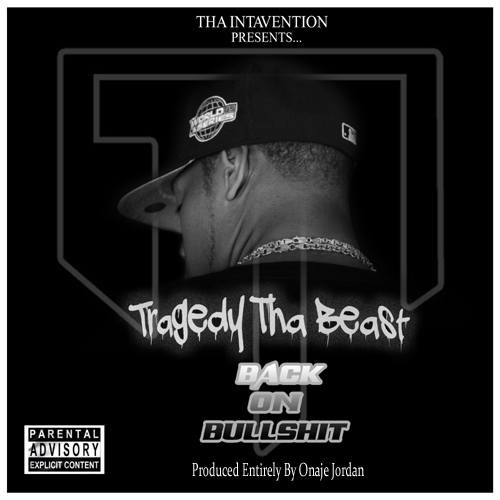 Produced entirely by Onaje Johnson
After numerous leaks, videos and cover art and tracklist drops; Tragedy Tha Beast drops off his new EP entitled Back On Bullsh*t. The project features eight new tracks, each produced by Onaje Johnson. Bert Kenerson and Kenlo Key show up to aid and assist, and Trag shows off his  superior lyrical abilities here. He's most definitely back on his B.S.
Hit the jump to download, and if you want a hard copy head here. 
Tragedy Tha Beast – Back On Bullsh*t