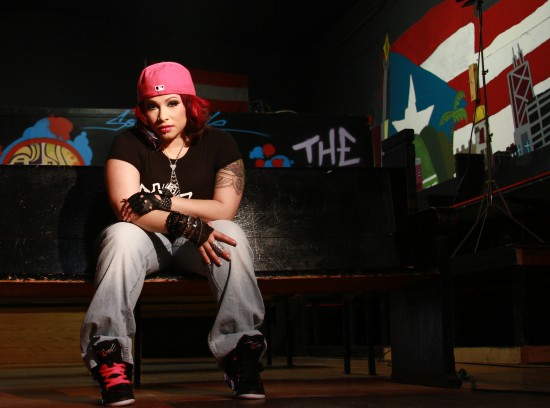 Frequent FSD contributor and female MC Pinqy Ring drops two new joints as Christmas gifts. True gift raps.
Not only is Pinqy Ring a good journalist and contributor to Fake Shore Drive, little did we know she was also a dope MC who had taken a rap sabbatical to finish college and give back to her community by becoming a teacher. She teams up with Bo Deal for "Tickets", a turn up track where she spits Spanglish about people who sell "woof" or "wolf" tickets. Her second Christmas day single is "Herstory", a strong left turn from the upbeat nature of "Tickets", which literally tells us her story in rhyme – from childhood to a Kanye-style car accident that left her in a coma to the present-day Pinq.

Both records were produced by Serious Beats and the tracks were engineered by Papi Beatz. Both of these songs are a preview for her EP, "Herstory", dropping on February 14th, 2013. Ms. Ring was also nominated for "Best Spoken Word Poet" at the Chicago Music Awards. #TheComeback is real, y'all.
Download/stream below