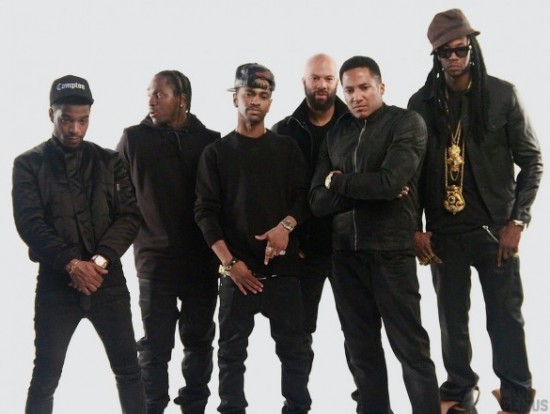 Despite conflicting reports from Q-Tip and Big Sean (both of whom said they've contributed to the project), tonight in an interview with Vulture, Common claimed that G.O.O.D. Music's Cruel Winter is not coming out. Frowny face.
Does G.O.O.D. Music really have a Cruel Winter album coming?

Oh, yeah, nah, nah. I don't think that's happening. It was more of a rumor — cats been creating, but everybody's been doing their solo album. So that's what that is.
I've heard so many rumors about Cruel Winter from people who claim they're involved and are allegedly "working on it," and I've also spoken to people in the camp who say it's not happening, so who knows what to believe. All I know is that there's a gaggle of G.O.O.D. people in Paris right now working on something, and that something is likely Kanye's album. Who knows.