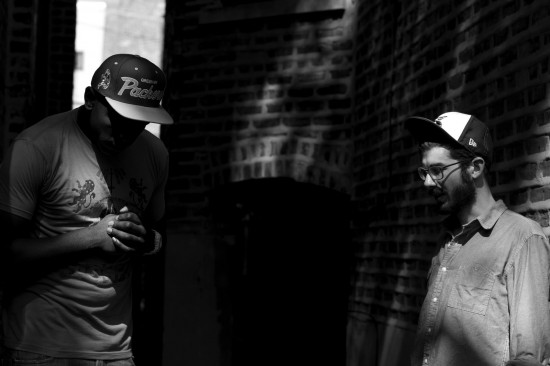 Follow Odd Couple (@Oddcouplebeats)
FSD Beats sets out to build awareness of Chicago's top up-and-coming producers — something we have an abundance of. No need to seek other cities for your sound, we have the cream of the crop right here.
We'll be offering up new instrumentals from rising producers weekly — free of charge — for you to rock over (and so you'll stop rapping over "From The Bottom"). If you like what you hear, please reach out to the beatsmiths to inquire about how you can work with them in the future. Got it? Utilization is key.
This week we're featuring one of my favorite rising production crews, the Odd Couple. These guys guard their output, but when they drop something it's always a winner. I'd love to hear more from these guys as they have an incredibly unique and intricate sound — definitely fans over here.
On paper, producers Zach Henderson and Tony Roche don't have much in common. Tony hails from Boise, ID and Zach is coming out of Milwaukee, WI. One is tall, one is short and both have very different tastes in music.The eventually moved to Chicago, connected, and formed the production team Odd Couple. Most recently they've banged out tracks for Sasha Go Hard, Chance The Rapper, XV, Emilio Rojas, Smoke DZA and Mikkey Halsted. Be on the lookout for their upcoming project, Odd Couple Beat Tape Vol. 1, which will drop  later this month. However if you can't wait for that, you can check out a few of their joints on Sasha Go Hard's new mixtape, Round 3. 
Today they're offering up a beat they've titled "Syrup On The Strip." Po' up, and use this track to your advantage. And you know the drill, if you like their work, give them a shout.