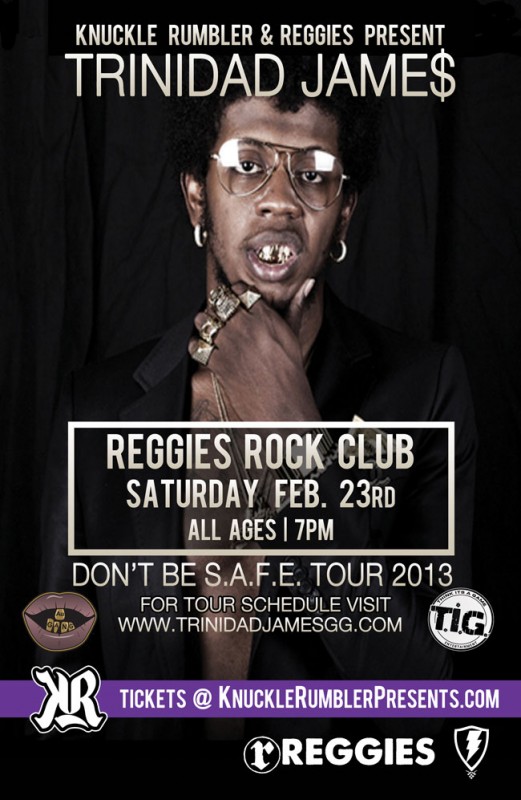 On February 23, Trinidad hit Reggies Rock Club for as part of his Don't be S.A.F.E. Tour. The show is ALL AGES and the doors open at 7pm. Yep, they're doing it for the kids. All inclusive, all gold everything.
TRINIDAD JAMES
Don't Be S.A.F.E. Tour

Reggie's Rock Club
Saturday Feb. 23rd | All Ages
Doors 7:00PM | Show 8:00pm | End 11:00pm

Reggie's Rock Club
2109 S. State St.
Chicago, 60616
BUY TICKETS HERE . Facebook Group Here
Today, FSD has one pairs of tickets to giveaway to one lucky reader. Hit the jump for today's trivia question, and details on how to win.
To win, you must be the first person to correctly answer the trivia question below, and either email me or Tweet me (you have to be following to win so I can DM) with the subject or hashtag #FSDGiveaway
Who produced Trinidad's hit "All Gold Everything."