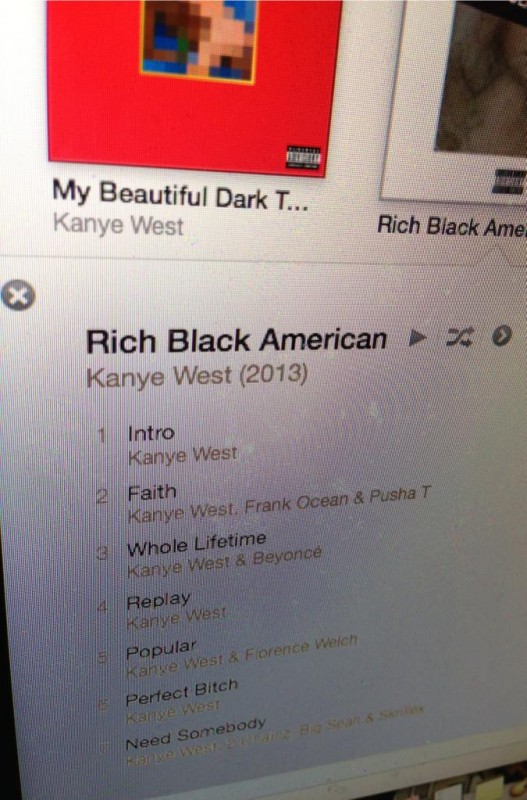 Real fake or real true? I can't call it, but I can't imagine Ye or his camp letting something like this slip through the cracks. If this photo is to be taken seriously, then the working title of Ye's new album is Rich Black American, and a partial peek of the tracklist has surfaced.
Pusha T, Frank Ocean, Beyoncé, Florence Welch, Skrillex and Big Sean are all set to feature, if there's any truth to this pic. Personally, I think this is a whale's tale. Will try to confirm either way.
Ty Update: Kanye's next album is not entitled Rich Black American, but you knew that. As expected, someone had a little too much time on their hands and decided to troll away. The good people over at KTT have a nice breakdown of the rumor from start to finish, so be sure to head over and check it out.