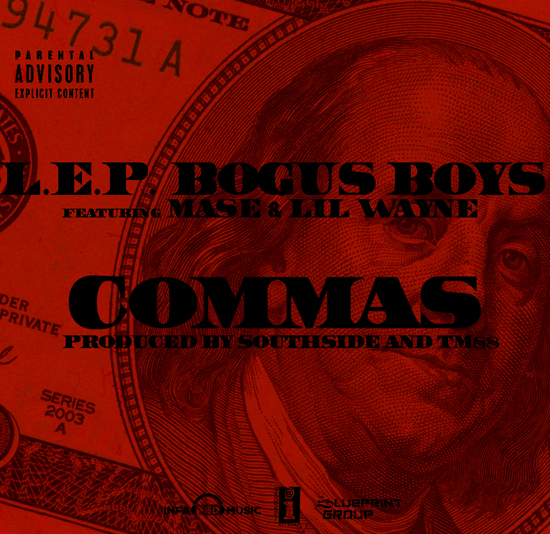 Produced by Southside and TM88.
We're proud to premiere the first single from the L.E.P. Bogus Boys' Infared/Blueprint Group debut — "Commas", featuring Ma$e and Lil Wayne. You may remember news of The Bogus Boys and Mr. Betha working on this one, but Wayne has since jumped on Count and Moonie's 808 Mafia-laced single.
If you're in Austin this week, be sure to stop by Gatsby's on Thursday to catch L.E.P. live alongside The Cool Kids, Spenzo, ShowYouSuck, Chance The Rapper and Master P. Peep the details here.