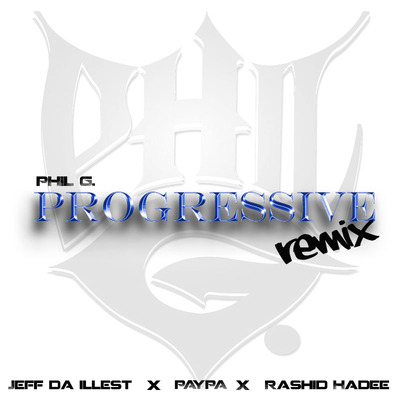 Good news for Phil G fans — the tried and true Chi City spitter has a new mixtape on the way. Phil's No Way project, hosted by Jay iLLa, is set to drop on March 27th alongside the video for the "Progressive (Remix)." And they're not talking insurance.
"No Way" mixtape is the answer to all those that believe the classic boom bap, soulful groove centered style of rap music is dead or outdated. One listen to this project and you will be convinced that not only is it the style and aesthetic of hip hop music, it's just as infectious and enjoyable in 2013 as it was in 1995, but is still marketable and attractive to listeners of many different ages and ethnic backgrounds or creeds. It is also to let everyone know that, YES YOU CAN be and do what you love and still be respected, appreciated, and admired in a time where most are following whatever they believe the standard is.
No Way will feature production and appearances from Sadat X, Project Mayhem, Chris Crack, Rashid Hadee, Grant Parks, Nascent, Karriem Riggins and many more. Get the first taste below.