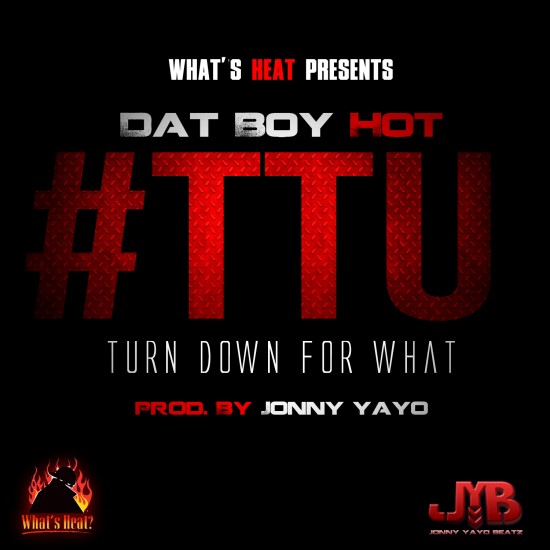 Produced by Jonny Yayo
It's about time someone capitalized on the phrase that's taken over social networks and memes. Yeah, you know the whole "Turn Down For What" craze. Well, the King of Turn Up a.k.a. Dat Boy Hot gets TTU on his new single.
This is the first official leak from Dat Boy's two part EP series, The Real and The Ratche', the first of which is due out this summer. But the question still remains: Turn Down For What?