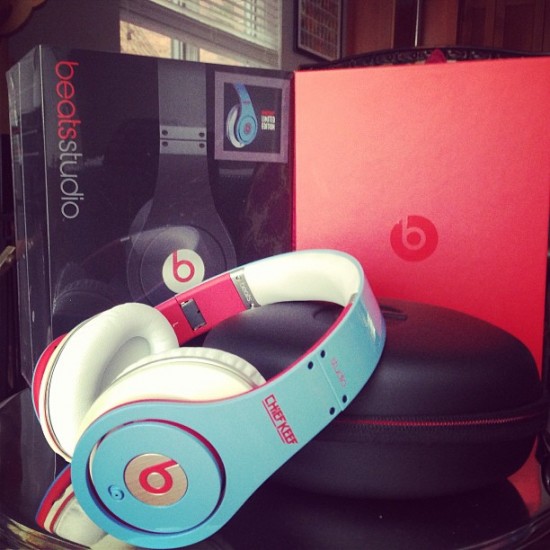 They have arrived. Yes, the very rare Chief Keef Beats By Dre headphones have landed in Chicago, and I'm in possession of two pairs. Under 50 pairs of these limited edition headphones will be for sale in Chicago and NYC, with the first batch hitting the Beats store in Soho tomorrow at 3pm. Keef will be on hand to perform, greet customers and sign pairs of his signature line. Details on tomorrow's event can be found right here. The Keef Beats will be available in Chicago within the next few weeks at a very special location, so we'll keep you posted on that.
The good news? FSD is going to give one lucky reader a pair of these limited edition headphones today. Don't say we never did anything for you. The winner of today's contest will have the pair shipped to them via mail early next week. Hit the jump for details on how to win.
To win you must correctly answer the question below and  Tweet me (you have to be following so I can DM) with the hashtag #FSDGiveaway. You must also include the Beats By Dre twitter handle (@BeatsByDre) in the tweet.
What is your favorite song off Chief Keef's Interscope debut, Finally Rich?
Ready, set. go.