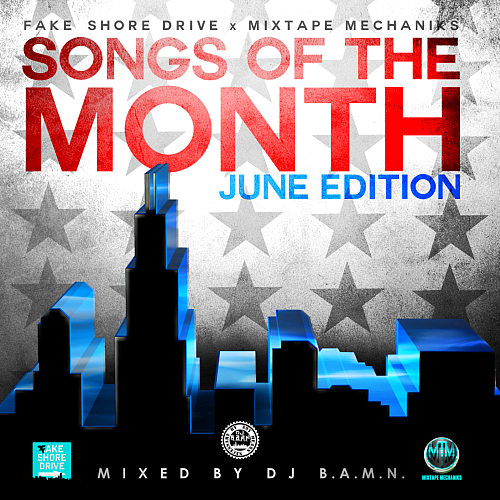 Hosted by the Mixtape Mechaniks. Mixed by DJ B.A.M.N.
Fake Shore Drive has partnered with the Mixtape Mechaniks to bring you our 'FSD Songs of the Week' feature in mixtape form — dropping a monthly round up of everything that made our weekly lists. DJ Honorz, DJ Citi, DJ T-Rell and DJ B.A.M.N will be flexing their DJ talents, sequencing the tracks and placing them together so you can just let the project ride.
Freddie Gibbs, Giftz, Lucki Eck$, Chance The Rapper, Naledge, Alex Wiley, Rockie Fresh and many more appear on this month's installment. A lot of dope music dropped last month, so you definitely want to make sure you check this one out. If you missed May's edition, grab it here.
Stream/download below.