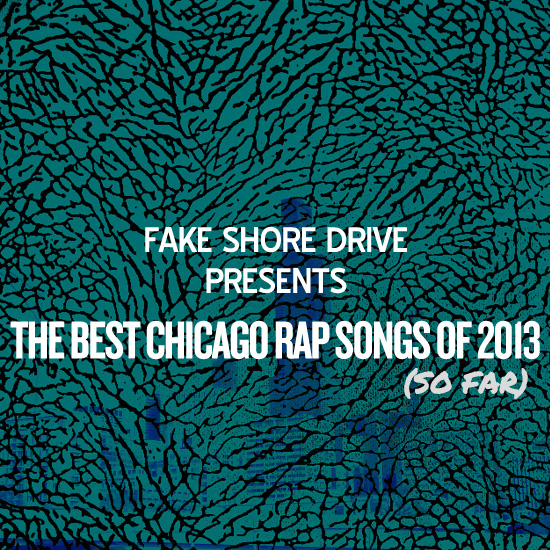 Words by Tyrine Howard (@TYKIDD), Alexander Gleckman (@andfeedingyou) and Andrew Barber (@fakeshoredrive)
With all of the press and media attention Chicago Hip-Hop received in 2012, many thought the scene would fall off and dry up completely in 2013. All hype, no substance some claimed. The good news, however, is that those claims were unfounded. Chi rap came back stronger and introduced a whole new crop of talented artists in 2013.
Last time we brought you a 'best songs list' (other than our Songs Of The Week, of course), was at the very end of 2012 when we rolled out our hulking 100 Great Chicago Rap Songs Of 2012 list. Well, we can assure you our mid-year 2013 list won't be quite as daunting. Fewer picks, but more punch. At least we like to think so.
We limited this list to one song per lead artist. Hit the jump to check it out. Read, share, discuss.
*All songs are in alphabetical order
[Click Below For Next Page]