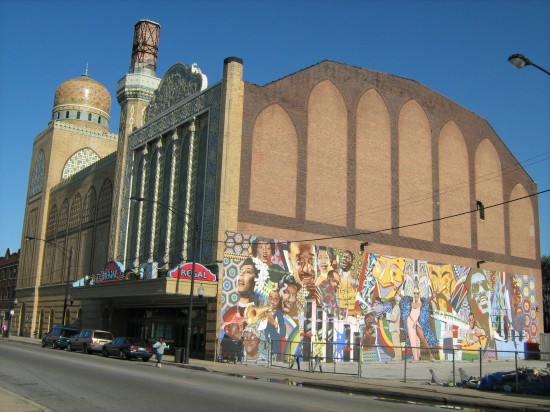 NBC Chicago is reporting that Bey and Jay may be the new owners of the New Regal Theater after purchasing it for $250,000.
Rumor has it the power couple purchased the iconic New Regal Theater in Chicago, according to entertainment news site Gumbumper. Jet Magazine reports the South Side theater was purchased for $250,000.

The 2,500-seat landmark theater opened in 1927 on East 79th Street as the Avalon Theater and was closed in 2003 by its previous owners after seeing the theater lose money for years. The New Regal once hosted the likes of Nat King Cole, Billie Holiday, Etta James and Miles Davis.
Pretty interesting. Nothing has been confirmed officially, but it looks like Bey and Jay could possibly be re-opening Regal Theater for live entertainment. Stay tuned for more info.
Update: Sounds like this rumor is just that — a rumor. Sources in their camps say this is not true.