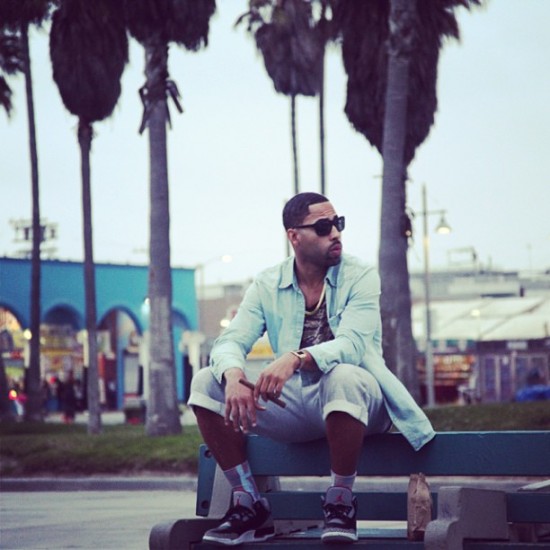 In a rather revealing interview with The Source, storied Chicago emcee, Mikkey Halsted, discussed a plethora of topics, and among other things, announced that he's dropping the Mikkey from his name and will now be known as simply Halsted. That's a bold move for an established artist such as Mikk, but if anyone can pull it off it's him. It's worked for the likes of Diddy and 2 Chainz, but Killer Mike and Ghostface Killah didn't quite fare as well. Either way it's the same man, with the same talent and character so it shouldn't matter too much.
Later in the interview, Halsted spoke on his long-awaited album Bulletproof Dreams, and assures us it'll be out in October. He also gives us some details as far as production and features. We definitely need this one sooner than later:
With each project you've put out, you've said that they're a result of having to get something off your chest. And with Bulletproof Dreams on the horizon what else is on your chest?

Really, right now, it's time to go for history and compete with the greats. A lot of people called Castro a classic. Right now, it's about raising the bar. Bulletproof Dreams is about letting people know, "Don't let anybody ever kill your dreams. Keep on doing what you're doing. Regardless of what's going on in your life, let your dreams live on." Just like Martin Luther King Jr.'s dream didn't die with him. Castro wrote this speech called "History Will Absolve Me." I'm not doing it to make a club record. I'm doing it for the record books, bar for bar, song for song.

What can we expect as far as features and production?

I want to get Pusha-T on this project. Me and J.Cole just talked about doing some work together. Producer wise I'm really rocking with No I.D. and he has a producer signed to him called Trackmatic who I have a crazy vibe with. I'm working with Don Cannon really heavily. And I've been doing a lot of work with Million $ Mano. It's gonna be really Chicago produced.
Read the full piece here.