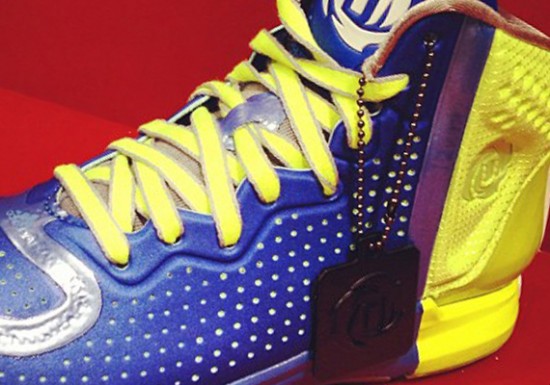 SneakerNews comes through with the first look at the newest adidas D Rose 4 colorway, which sports the same colors of the high school Rose called home — Simeon.
The adidas Rose 4 looks to be a sneaker that will continue to shed light on Derrick Rose's past with a host of Chicago flavored colorways. This one is linked to his Simeon Career Academy alma mater, a spot that folks have hopefully gotten even more familiar with in recent years thanks to the likes of young star Jabari Parker and slain legend Benji Wilson, who was immortalized in a 2012 30 for 30 piece by ESPN.
Check out a full view of the sneaker below and stay tuned for more details on when and where it'll be available for purchase.