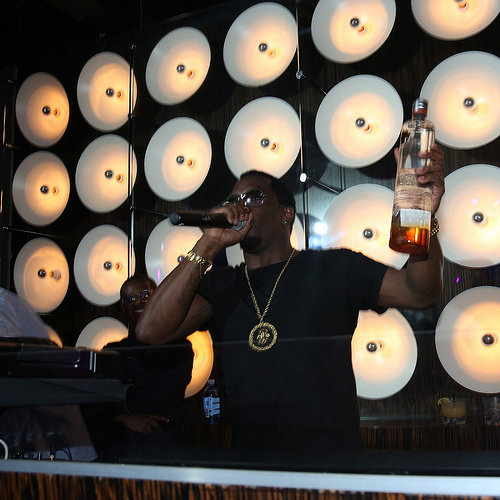 As you've likely seen or heard by now, Amaretto is the the newest edition to the Ciroc family. And in honor of its inception, which just happened to coincide with a little event called the MTV Video Music Awards, Diddy hosted a bash for it at PhD at Dream Downtown.
The party was littered with celebs and VMA winners like Beyonce, Rihanna, Justin Timberlake (who bought along NSYNC members Chris Kirkpatrick and Joey Fatone), Cassie, Jessica Biel, Drake, Leonardo Dicaprio, Timbaland, J Cole, Jaime Foxx, Pharrell, Kendrick Lamar, Tyson Beckford, Neyo, Trey Songz, Busta Rhymes, Cedric the Entertainer, Jared Leto, Kevin Hart, Meek Mill, Russell Simmons, Michael Rapaport, DJ Cassidy, Rita Ora, Iggy Azalea, Ellie Goulding, Bridget Kelly, Joakim Noah (Chicago Bulls), Darren Criss, Shaun White, Machine Gun Kelly, Nervo, Macklemore and Teyanna Taylor.
Did you miss it? If you fall in that category hit the jump to check out the flicks.