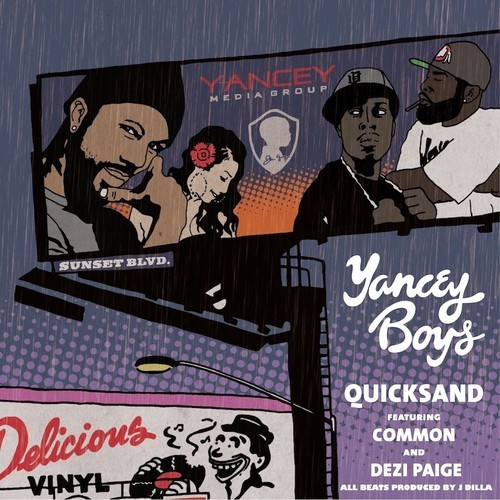 Produced by J. Dilla
Remember those promised mixtapes, EPs, albums and soundtracks that Com teased us about at the top of the year? Well, yeah, none of those happened. Not to say they won't, but as of now, it's not looking like we're going to see a Com project in 2013. But if records like "Quicksand" continue to fall out of the sky, then this will suffice.
Com really gets back to basics here, reverting to the Sense that we all know and love. On "Quicksand" he's giving Dilla's fam a helping hand on their forthcoming Delicious Vinyl-helmed project. Details for which are below.
Delicious Vinyl brings you Sunset Blvd, the new album from Yancey Boys, the group piloted by John "Illa J" Yancey and Frank Nitt. The dynamic new collection is built around previously unheard tracks created by Illa J's brother: the late, great J Dilla (James Yancey). With Frank Nitt's standing as J Dilla Music Catalog Curator and the official approval of Yancey Media Group, all productions on Sunset Blvd originate from The Lost Scrolls — the stunning cache of beats Dilla left behind.