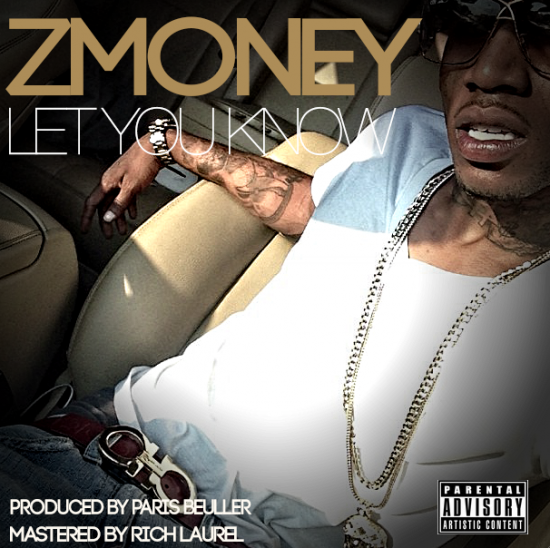 Produced by Paris Beuller. Mastered by Rich Laurel.
Z's name has been ringing across the city since the release of his dual mixtapes that dropped back in early July. Since then, producers and artists are lining up to put in work with the bubbling rapper. By chance or by fate, Z recently linked with hit maker Paris Beuller to knock out a handful of joints for Z's forthcoming project. Today we get our first taste of the chemistry between Z and Paris, with this new joint they're calling "Let You Know."
I'm here to let you know that this is a must download. Grab it below.