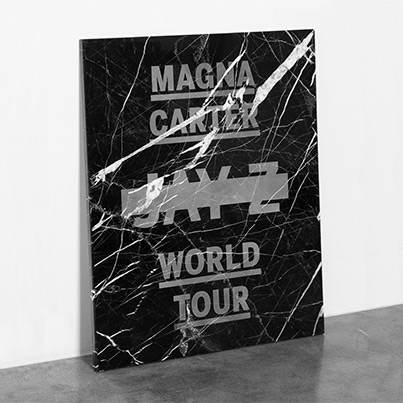 Make no mistake about it, FSD definitely blesses its readers with dope giveaways and plenty of free tickets for local events. But today, this is a whole other level of dope: Jay Z at the U.C. on January 9th. Yes, the Magna Carter World Tour hits the United Center on the ninth day of 2014, and trust this is something you won't want to miss.
Jay Z's Magna Carter World Tour

United Center, January 9th 2014

8pm
The good news is that we have one pair of tickets to giveaway to a lucky FSD reader this afternoon. That means the winner and a friend will be able to experience HOV live at the UC. To win? Well, you gotta hit the jump to find out how.
To win, you must be the first person to correctly answer the trivia question below, and Tweet me (you must follow me so I can DM the winner) with the hashtag #FSDGiveaway. @fakeshoredrive must be included in your tweet to win.
Name three Chicago artists or producers that Jay Z has worked with…