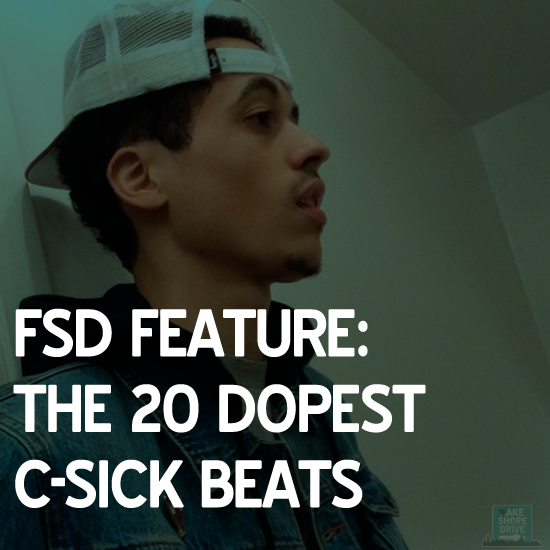 There are many talented producers in the city of Chicago. So many, in fact, that one might fall off a building and hit you as you walk down the street. They're literally everywhere. But with so many great sound architects maneuvering through our market, it gets harder and harder to gauge their success. Sure, major placements mean a lot, but sometimes the currency of consistency counts even more. And one local producer who's been able to balance both and walk the fine line between underground and mainstream is C-Sick.
First grabbing national headlines in 2009 as the 17-year-old winner of Red Bull's coveted Big Tune Beat Battle, C-Sick's first placement in the industry was a dream collabo with Nas ("Film"). C-Sick has gone on to lace some of the Chi's finest with big singles (King Louie "Val Venis") and has also worked with such pop heavyweights as Justin Bieber, Miley Cyrus and Fabolous. But as C continues to collaborate with industry A-listers, his ear remains to the streets as he's just as prolific in blessing Chicago's underground with heat.
As C's profile continues to rise, we thought it was only right to give you a bit of a history lesson on the producer, and highlight 20 of his best beats and placements. So click below to check out our 20 Dopest C-Sick Beats list. Click play and share the greatness.
[Click Below For Next Page]