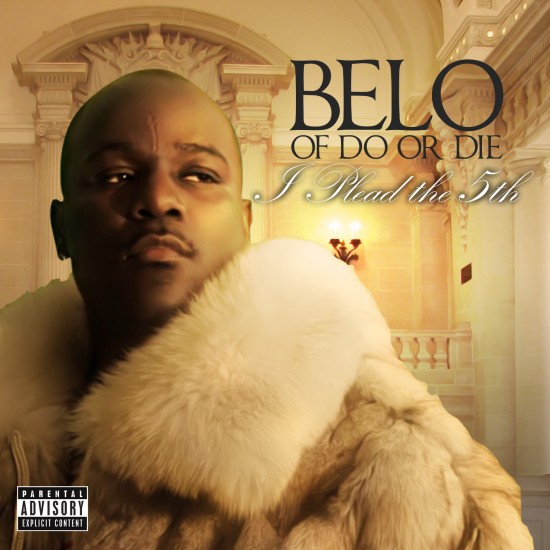 Good news for Do or Die fans: Belo is back and has a project set to drop any day now. Over the past few months, we've seen a slew of AK (of Do or Die) drops, and now Belo is here to make some noise by his damn self. His forthcoming album is titled I Plead The Fifth, and it will be released via Po House and Wicked Entertainment.
I've had an early preview of the project and it's sounding great thus far. It's Belo's take on contemporary hip-hop, mixed with that traditional Belo/DOD sound we've come to love over the past 15-20 years. While we've heard a few leaks here and there, "Cum & Go" is the first official single, and it features his Westside brethren Twista, Cold Hard and John Blu. Today, however, we're only getting the version with Twista and John on it. You gotta wait for the album for the whole thing.
It's a Chi-Town affair of epic proportions. How could you not check this one out?