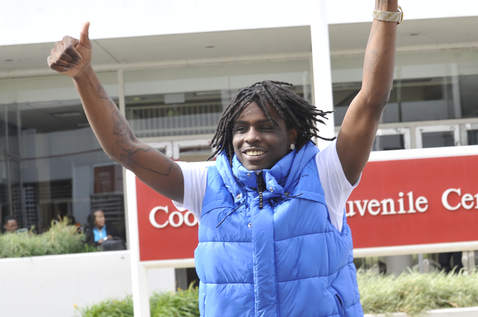 Keef is a free man yet again. After nine days in the can, Cook County released the rapper due to jail overcrowding — 11 days early. Let's hope Keef's release is permanent.
Keith Cozart, 18, walked out of the jail about 9 a.m., according to Cook County sheriff's office spokeswoman Sophia Ansari.

He had been in jail since Oct. 15, when he was ordered to jail for 20 days after testing positive for marijuana. Cozart received one day's credit from the sentencing judge, while receiving another 10 days credit for good behavior. That means he was behind bars 9 of the 20 days of his sentence.