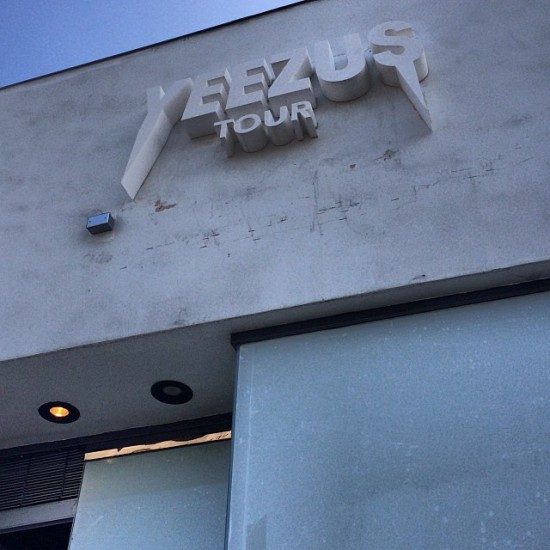 Minutes ago, the DONDA camp set the internets ablaze with the announcement of their Yeezus Tour pop up shop which is now open in LA. The shop, which is next door to the Kardashian boutique Dash, will have tour merch and other Kanye relics for sale. The address is 8422 Melrose, and the doors are now open. It's heavy mental.
The question remains, though: when are the Red October's dropping? Only four days left in October, so it's not looking like this month. I've heard rumors that they're coming sooner than you think, but nothing is concrete. Bobby Simmons, owner of Succezz, IG'd a picture of them three days ago, possibly hinting he has a pair in his possession. Will they be in Chicago soon? Who knows.
Hit the jump for more pics.