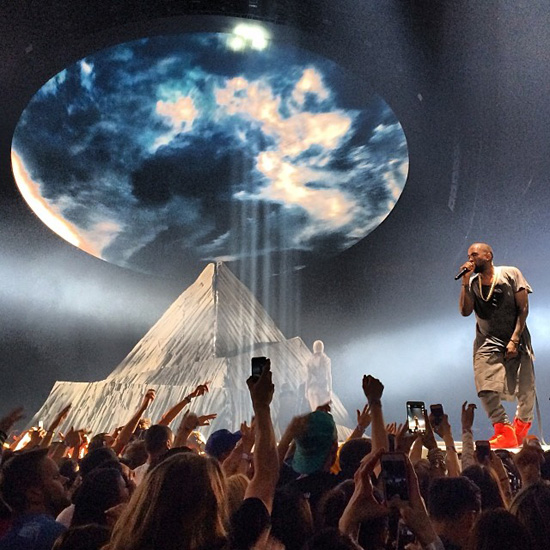 Last week, news broke that select dates on the Yeezus Tour we're being postponed due to an auto accident involving the 60-ft circular LED screen that was damaged beyond repair. In the press release from Def Jam, they stated that the Vancouver, Denver and Minneapolis dates were officially postponed, but there was no word on the two Chicago dates for this week, November 7th and 9th.
Well, official word just came through from @MontaStocky via a source at the United Center that the Chicago dates are postponed until further notice. So everyone saving up to cop that Yeezus merch this week might want to keep that money under the mattress.
The Kanye West shows that were scheduled for Thursday, November 7th and Saturday, November 9th have been postponed until further notice.
We'll keep you posted on Yeezus' return to Chicago.
Update: I personally spoke with a representative at the United Center and they confirmed that both nights have been postponed. No make up date has been announced yet.