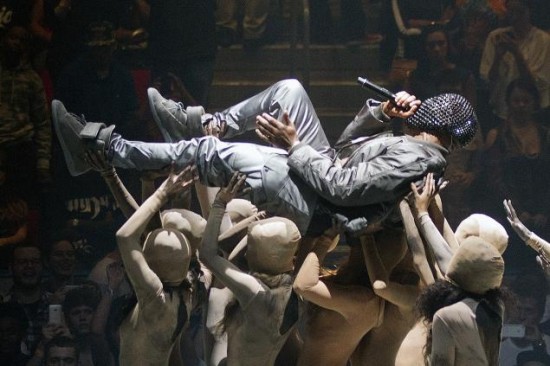 I'll start by saying that this only stands a rumor at the moment, but KicksOffCourt is reporting that Kanye has inked a clothing deal with adidas/Y-3, and he's calling the line YEEZI. I was at Kanye's Yeezus show last night in Brooklyn and can confirm that during his rant he claimed he'd just signed a deal to put out his own clothing line — something that'd been 10 years in the making.
"You see me in interviews how I want to do clothes… I want to let you know I signed my deal a week and a half ago"
Also during Ye's set, he talked about the brands he'd worked with in the past, and how they'd treated him with disrespect. In my opinion, any brand that aligns themselves with Ye are going to win. He shifts fashion culture every time he cosigns something (see: Visvim), so that'd be a huge W for adidas. We'll keep you updated as more details emerge.