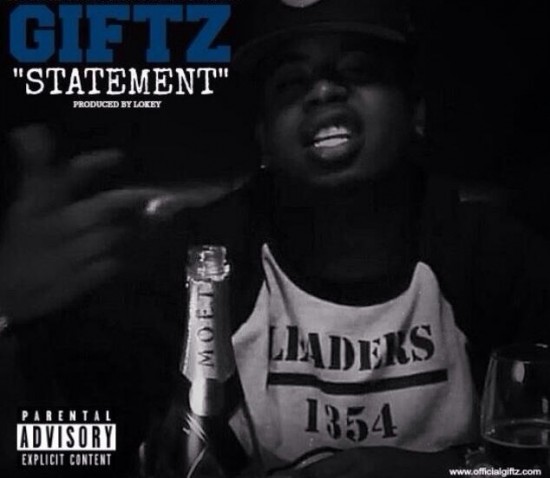 Produced by Lokey
Young Giftz has a statement to make, so have a seat and bring a pad to take notes. And pay attention, you might miss something.
After taking a short break since the release of his Position of Power project, Giftz slaps us with nothing but bars with "Statement." Proving that he's one of the most skilled emcees not only in the Chi, but industry wide, he speaks on deals, A&Rs, meetings and the everlasting grind.
As Giftz' camp says: "It's gonna be a long year for the opps." Real true statement. Be on the lookout for new videos and projects for the new year.