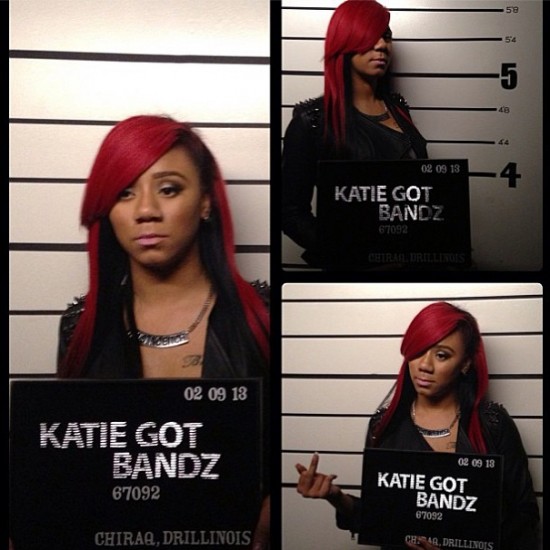 You can add another Chicago artist's name to the roster of signed acts from the city, as Katie Got Bandz has just inked a deal with NYC-based label, eOne Music. The deal is part of a joint venture with Chicago's Lawless Inc. (who also have a venture with Epic Records for King Louie), who plan to release Katie's debut album on the label in 2014.
Katie's stock has risen significantly over the last year, and the young artist has garnered a lot of attention thanks to her breakout single, "Pop Out," which features Lawless labelmate, King Louie. "Pop Out" is without a doubt one of the hottest local songs of the year, so it's nice to see a national outlet finally getting behind it. We said this six months ago: all this song needed was a bigger push. Well, now she's getting it.
Says eOne CEO Alan Grunblatt: "Katie Got Bandz is one of the most exciting new artists to come our way in a long time. 'Pop Out' is a smash and we expect many more hit records from her." eOne is currently the home to such artists as DJ Drama, N.O.R.E., Joe Budden, Styles P, Chris Webby and more.
The single is available for purchase on iTunes now (grab it here).