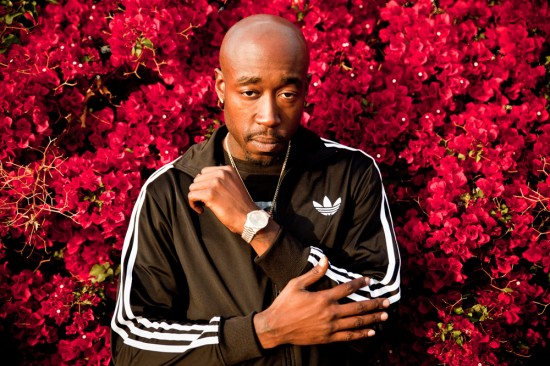 Freddie Gibbs & Madlib's Cocaine Piñata project finally gets a releases date: March 18th, 2014. It's been a long time coming and it's almost here. To kick things off, Madlib lets loose "Robes" which features the services of Earl and Domo. The premiered this joint earlier today on BBC Radio.
Oh and we have some additional information on the project to boot:
Gibbs is joined on Pinata by Mac Miller, Earl Sweatshirt, Raekwon, Scarface, Domo Genesis, Ab-Soul and a host of others in setting his soliloquies of the streets alongside film snippets and dusted funk, soul and prog musical tapestries. While this is the latest in a series of single-artist collaborations for Madlib, after Jaylib (J Dilla), Madvillainy (MF Doom) and the street-centric O.J. Simpson with Detroit's Guilty Simpson, the pairing is unique as it is the first time for Gibbs working with just one producer.
Check it out below.