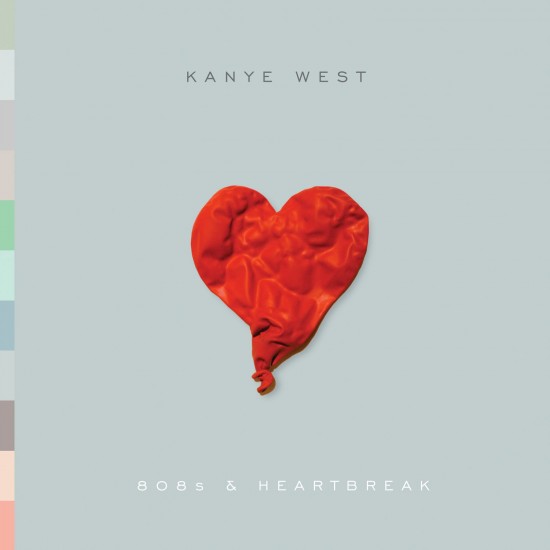 Yeezy season is approaching again — well, kind of. As a part of Universal Records' Respect The Classic campaign, Kanye's 808s & Heartbreak LP will be getting remastered and re-released some time next month — possibly in time for Valentine's Day. Via Respect The Classic's official site:
Universal Music has announced that some of the major, Hip-Hop albums will be re-mastered and re-issued which will be a part of their Respect The Classics campaign. Leading the charge will be 50 Cent's Diamond debut album Get Rich Or Die Tryin' which will receive a 10-year anniversary platinum vinyl edition on November 12th. Other albums include Eminem's The Slim Shady LP, Kanye West's 808s & Heartbreak, Lil Wayne's Tha Carter and more. According to the label, the aim is to highlight "spotlight iconic, genre-defining albums" from the back catalogs of Def Jam, Interscope, Priority and Virgin Records imprints.
The remastered 808s & Heartbreak, which was originally released in 2008, will be available in digital retailers and in stores. 'Ye isn't the only Chicago emcee who has an album getting the remastered and re-released treatment though. Common's Like Water For Chocolate is also scheduled to be rereleased next month, so stay tuned for more details. Thanks to TKD for the heads up.