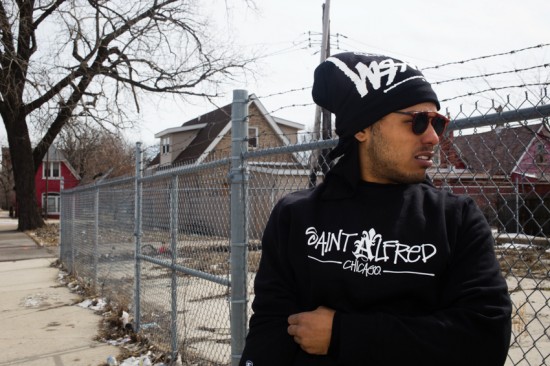 With Joey Purp handling modeling duties, Chicago boutique extraordinaire, Saint Alfred, just unleashed pictures of their new "Windy City Tribe" collaboration with Stussy. The verdict? En fuego. Here are the details if you're itching to purchase:
Saint Alfred and Stussy proudly present the "Windy City Tribe" collection. Releasing tomorrow Friday March 28th at 11:30am Central Time in-store and 12pm Central Time in our web store. It'll also be available online at www.stussy.com, select Stussy chapter stores and at our brother store Kicks/Hi on Saturday March 29th.
Check out more pics of Joseph modeling the line below, and be sure to order the goods here. Now we're waiting on that Treated x Stussy collab.