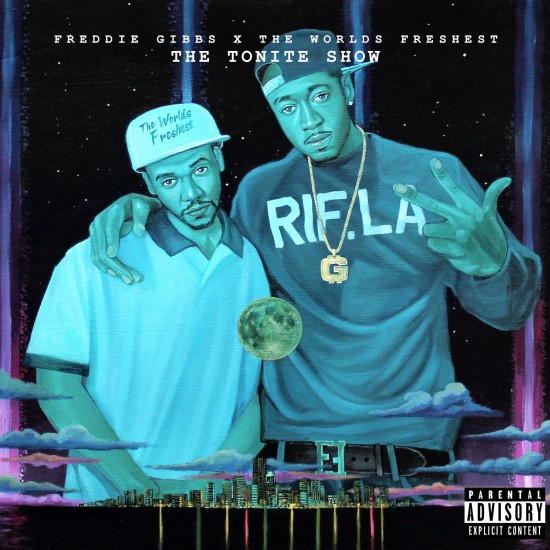 On May 13, 2014, Freddie Gibbs is set to release a brand new EP with producer/DJ The World's Freshest, entitled The Tonite Show. Fresh off the success of Pinata with Madlib, Gibbs is giving us nine new tracks featuring the likes of Sir Michael Rocks, E-40, Problem, Yukmouth and more.
Hit the jump to check out the official press release and track list. Gibbs is absolutely one of the hardest working dudes in it right now. You gotta tip your cap to him.
Fresh off his successful project with Madlib, Freddie Gibbs announces his brand new collaboration project, "The Tonite Show" with The Worlds Freshest (DJ Fresh). The Worlds Freshest is best known for his successful collaborative series of The Tonite Show albums with such people as Raekwon, Mistah FAB, The Jacka, and Yukmouth.

The Tonite Show with Freddie Gibbs features an all-star studded cast of guests with features from E-40, Problem, Trae That Truth, Yukmouth, Sir Michael Rocks (The Cool Kids), and G-Wiz. the bulk of production is handled by The Worlds Freshest with two tracks being produced by Mr. Tower.
The Tonite Show With Freddie Gibbs
Keep It Gangsta
G Like Dat
B*tches, Dope, and Dollers (feat. G-Wiz)
Interlude
On Me (feat. Problem)
P*ssy Got Slap (feat. E-40 and Cousin Fik)
I Wanna Do It (feat. Sir Michael Rocks)
I Be On My Grind (feat. Trae Tha Truth and Yukmouth)
Outro