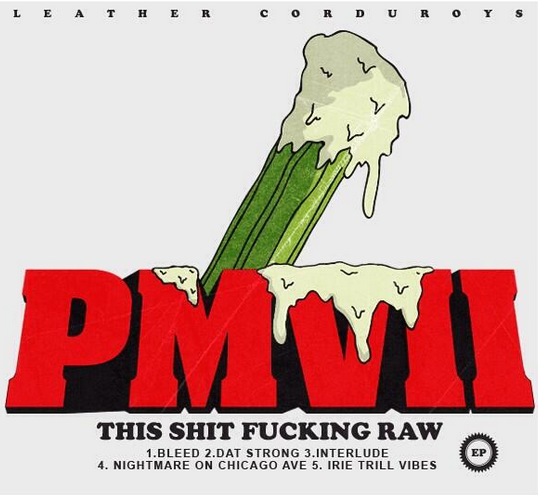 I'll keep it 100% with you, I've been waiting on this project since Joey Purp and Kami De Chukwu first announced it like six months back. Six months? To be honest, it could be longer than that. Maybe they announced it last summer? Either way, it was a long ass time ago, I'm ready for it to officially drop.
Leather Chords. The group within the the group. The Rae and Ghost of the SaveMoney collective. Two emcees with bizarre and eccentric tastes, complete with next level rhyming capabilities, coming together to spread their seeds throughout the atmosphere. Both artists put their solo endeavors on the back burner to complete this project, so it's destined to be one of the sharpest collections of the year.
I went to the studio with Joey and Kene a few months back to hear the Leather Corduroys joint, and they played me loosies, rough ideas and completed gems from the project. However, it appears only five of these fully hashed out ideas will land on the album, which is titled Porno Music Vol. 2: This Shit Fucking Raw. No word on who produced what, but I do know it was recorded in full at THEMpeople's studio with LBoogie. The track list is as follows:
1. Bleed
2. Dat Strong
3. Interlude
4. Nighmare on Chicago Ave.
5. Irie Trill Vibes
You can expect this EP to impact, in full, later on today. Stay woke.
Update: Turns out this is just the EP before the album. Just something to hold over fans until the real project is done. Or this is just an elaborate April Fools joke. Damn.