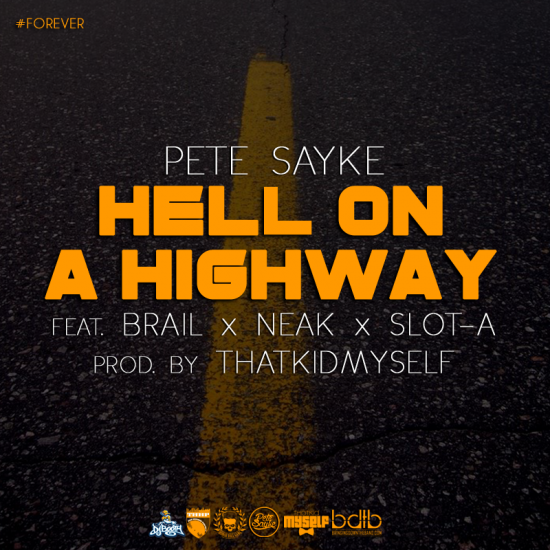 Produced by ThatKidMyself.
Peter Sayke and ThatKidMyself get a little help from Neak, Brail and Slot-A on their latest drop, titled "Hell On A Highway". If you're keeping count, this joint is the second offering from Peter and ThatKidMyself's upcoming collaborative effort.
Hit the highway with Peter, ThatKid, Brail, Neak and Slot below.