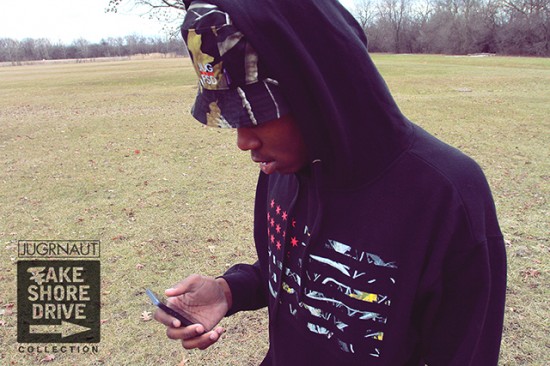 Everyone likes good news right? Well, here's some — the Jugrnaut x Fake Shore Drive capsule collection will be available this Sunday (5/6). After hitting everyone with some teasers with a little help from Lucki Ecks last night, Jugrnaut comes through with a very detailed look at the JUGxFSD collection.
We'll let Jug take it from here:
This collection was inspired by Chicago, point blank period. It uses the real tree camo pattern and dawns the 4 infamous stars throughout the collection. We gave our "Chicago Everywhere" Flag a special treatment for the tees and hoodie and JUGxFSD hits on the sleeve. Also, a reversible buckethat, and super ill socks by Cool Socks Bruh will up your accessories game.
Hit the jump to get a closer look at the capsule and be sure to cop a few pieces this Sunday, as the collection will be very limited.