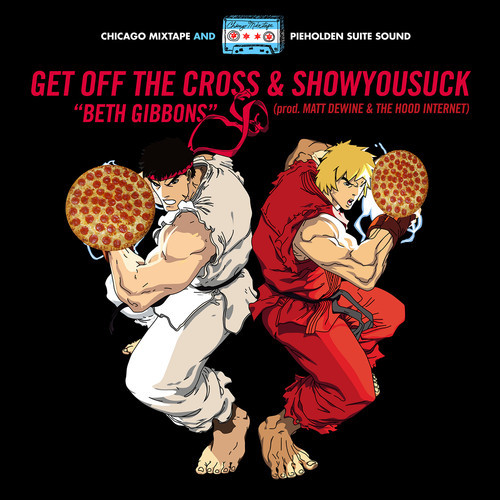 Produced by Matt DeWine & The Hood Internet
ShowYouSuck's music has always had that heavy metal flare and influence, but today he goes full metal bad boy by linking with Get Off The Cross for "Beth Gibbons." Who is Beth Gibbons? Who cares! Just listen to the music, ya heard?
This track was conceived during a pizza party/studio session at Pieholden Suite Sound in Ukrainian Village, and the results are what you hear below. Rap fans, take a walk on the wild side. BETH GIBBONS.