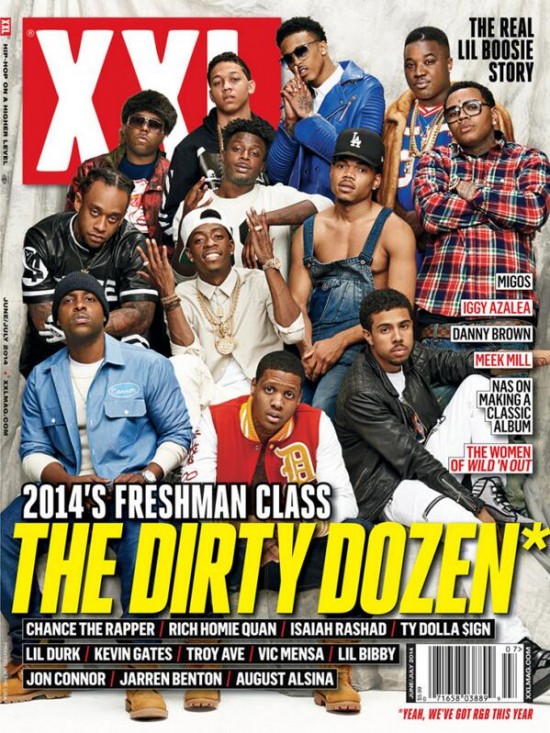 We've been harping on this for years, and since the inception of FSD back in 2007, only one Chicago rapper has landed on XXL's coveted Freshmen cover — and that was Lupe Fiasco all of the way back in 2008. Freddie Gibbs was featured on the 2010 cover, and while that's close it still doesn't count. Last year Keef was in jail, so he couldn't be included officially (they had a picture of him in the corner), so we're not counting that either.
Well, after years of building, working and plenty of blood, sweat and tears, Chicago has a total of FOUR artists on the 2014 cover. Yes, you read that correctly. FOUR artists. More than any other city in the U.S. of A. Quite a feat, I must say.
Congrats are definitely in order for Chance The Rapper, Vic Mensa, Lil Durk and Lil Bibby who were all selected to grace this year's cover. Well deserved, and to be honest, a few more of our local stars deserved a spot here, but XXL had to spread the love around. Hopefully we can have a repeat performance next year, which I don't think is completely out of the question.