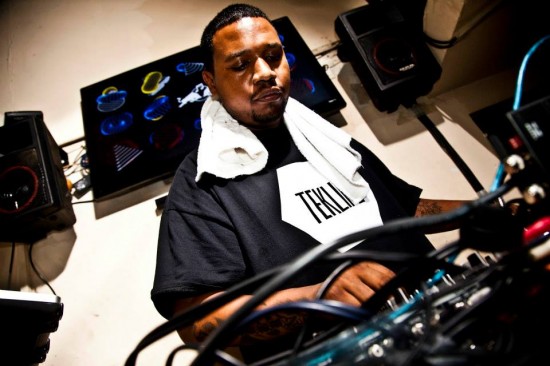 The tragic report of DJ Rashad's death sent shockwaves throughout the music industry last week. It was even more troubling when reports began to surface that Rashad passed because of some sort of drug overdose. Well, today the Guardian ,via his UK label HyperDub, refuted those reports stating Rashad died due to complications stemming from a blood clot in his leg.
The footwork/juke pioneer DJ Rashad died as a result of complications arising from a blood clot in his leg, his UK label Hyperdub has told the Guardian.

Initial reports – including the Guardian's – repeated Chicago police's suspicion that a drug overdose caused Rashad's death on 26 April. However, his cousin has informed Hyperdub that the coroner has determined a blood clot that started in his leg led to the death. "Drug paraphernalia" that was found near his body related to marijuana rather than hard drugs.

Rashad, who was 34, had apparently complained about an ache in his leg, but because of his young age, no one considered the possibility it might be life-threatening.