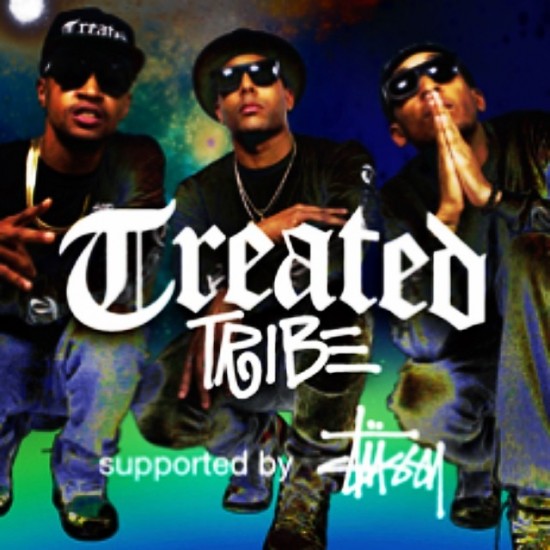 If you're a Treated Crew member, then May 31st is likely a national holiday for you. It's a very important date for the creative collective as its the day they finally release their highly anticipated Stussy (Treated Tribe) collabo . On top of the apparel release, the 20/3 is also dropping a brand new album which will land on iTunes on the same day.
To add fuel to the fire, the release party for the collab and the album is also on 5/31, but it's in Tokyo, Japan so you might want to book that travel now. If you'd like to sponsor my plane ticket for official FSD coverage my Paypal is my email address.
Look for the first leak from the album to come in a matter of days, and keep an open eye for the lookbook. Hit the jump for details on the Tokyo release event. See you there?