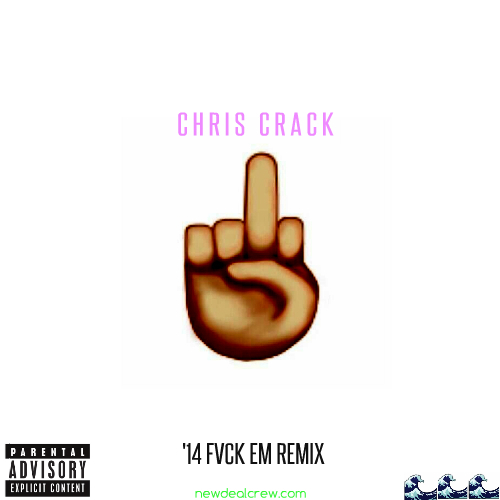 Produced by TMTHY TRTL
New fire flame from the one, Chris Crack. This "14 FVCK EM REMIX" is super tight. The slow-rolling, sample-heavy production was handled by none other than TMTHY TRTL, and features some ferocious bars from Christopher Crackman.
If you didn't already know, you can catch Crack tomorrow night at our show with Red Bull Sound Select at Reggies (6/11). Juvenile is on the bill. Sicko Mobb is on the bill. As are Kit and Supreme Cuts. It's going to be a real life fe fe. Are you coming? You must RSVP for $3 entry here.
Check out the latest from Crackavelli below.