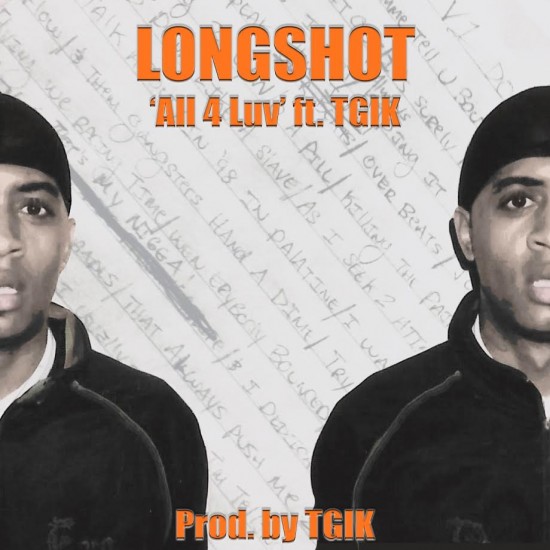 Produced by TGIK
As Long prepares his new album, Struggle Music, he's decided to lace his fans with a new free music series called The Longshot Leak Series. Today he kicks off the demonstration with "All 4 Luv," featuring and produced by TGIK. Hit the jump for the track and to read more about the album and series.
As Longshot continues to work on his 8th studio album, Struggle Music (Produced by TGIK), he has decided to thank his fans in a unique way. Starting Friday, June 6th he will be leaking a brand new track every week that won't be found on any previous or future projects. These weekly releases, entitled The Longshot Leak Series, will span over 15 weeks going until the final release on September 5th ending in a Mixtape done by DJs; That Dude Trey and B Rock.

To kick off the series, Longshot and TGIK have linked up to create 'All 4 Luv', a song Longshot calls, "A feel good soulful banger" that pays homage to some of the best people they know: their beautiful friends. In his 2nd verse while referring to his love for Hip-Hop, Longshot drops sharp, insightful lines stating, "We could be miles apart / or together in bed / either way it's all for love / Hip-Hop, sincerely, Chad".

The song sets the series up for a high standard of quality music that is sure to capture a broad range of both rap and music lovers in general. To keep up with The Longshot Leak Series, join the mailing list via Facebook for updates on current shows, new music, and everything Longshot or check out any of his social media.