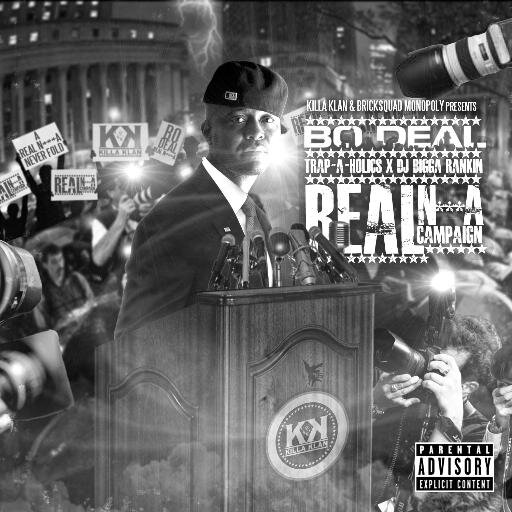 Hosted by Bigga Rankin and Trap-A-Holics.
Killa Klan/BSM and Westside representer Bo Deal's back with his latest project, Real N*gga Campaign. The project includes eighteen new tracks from Bo and features guest contributions from Waka Flocka, Southside, Paris Beuller, Co-Still and more.
Familiarize yourself with Bo's new campaign below the jump.