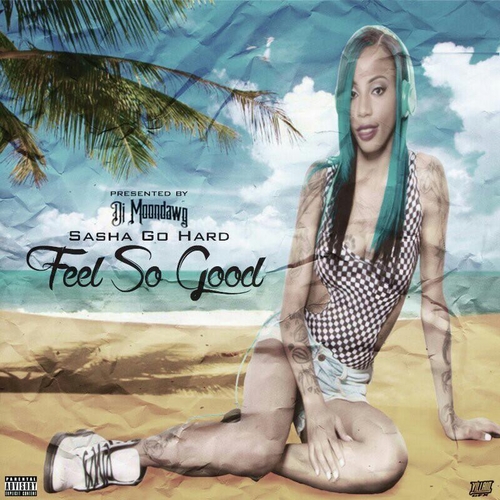 Hosted by DJ MoonDawg.
Sasha Go Hard's been quietly working on a brand new full length effort and today, she shares the final product. Feel So Good is the latest mixtape from Sasha and includes thirteen new records with Diplo, Plies, Lil Debbie, Bo Deal and more showing up to contribute.
Feeling good, feeling great — hit the jump to grab Sasha's new mixtape.