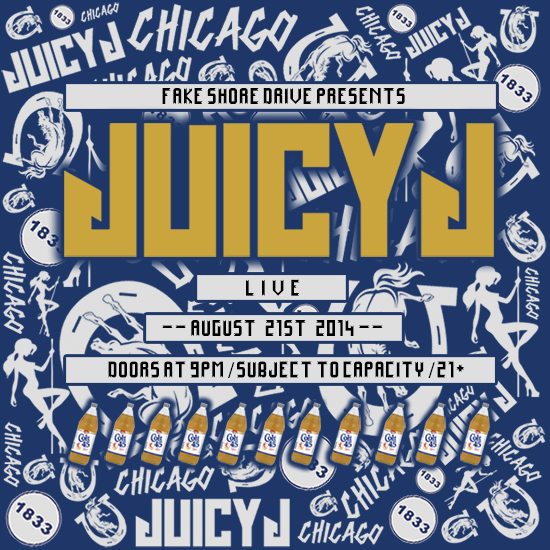 We warned you about this show last week, and today we return with some additional info regarding our secret Juicy J show taking place this week alongside Colt 45 and 1833 Presents. Thursday, August 21st is the day. 9pm is the start time. 21+ is how old you need to be to attend. The location? Well, the location is still a secret, and will be announced any day now. So stay tuned. Special guests will also be announced soon.
Follow Fake Shore Drive (IG / Twitter), 1833 (IG / Twitter) and Colt 45 (IG / Twitter) for details on how to gain access to our super exclusive Juicy J party this Thursday. YOU CAN NOT BUY TICKETS OR GAIN ENTRANCE AT THE VENUE WITHOUT THE COLT 45 VOUCHER.
Pay close attention to when and where these vouchers will become available. You won't want to miss this one. Trust us.
EVENT IS 21+ AND SUBJECT TO LIMITED CAPACITY