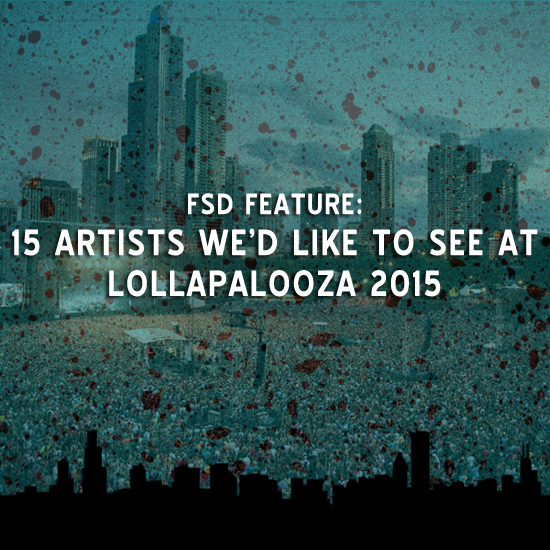 Words by Ty Howard (@someguynamedty)
Time flies. Lollapalooza 2014 is already over and before you know it, we'll all be gearing up for next year's festivities. This year's lineup featured some of our favorite artists, but we have a few others that we would like to see performing live in Grant Park for the city's largest music festival. There's always next year, right?
Now, we're not saying that any of these artists will be performing  — just that it would be nice to see them included on the lineup. Who knows, maybe w'll get lucky. Click below and check out fifteen artists that we'd like to see performing live at Lollapalooza next year, in no particular order. Share and be sure to sound off below.
[Click Below For Next Page]