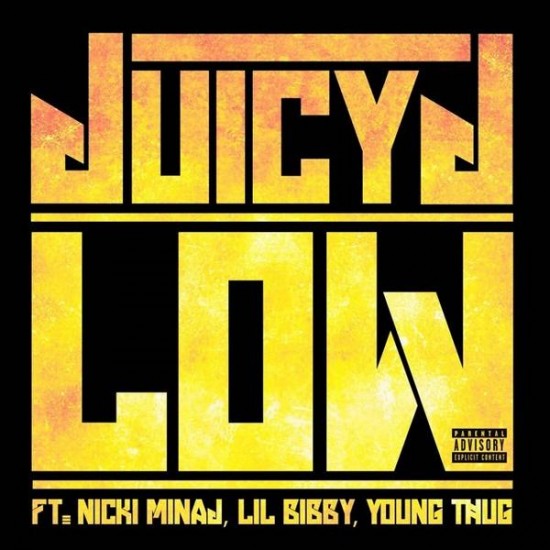 Produced by Dr. Luke and Cirkut.
While we wait for Bibby's Free Crack 2 mixtape, he shows up alongside Thugger Thugger and Nicki Minaj on Juicy J's new single — "Low".
This new joint serves as the first official offering from the Juice Man's follow-up to 2013's Stay Trippy, titled THC: The Hustle Continues, due out later this year. As expected, Bibby delivers a solid verse here so go ahead and give "Low" a listen below the jump.
The single will be available for purchase on iTunes later today, so be sure to keep an eye out and grab the mp3.