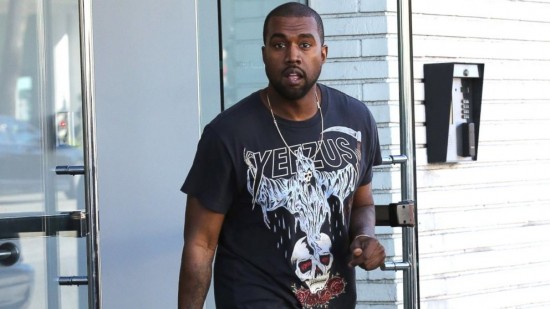 Okay, so this track is obviously an insanely unauthorized leak and was likely recorded over a pay phone (or something of the sort.) The quality is super sus, but alas it is some new Yeezy — even if it's only :45 seconds deep. To let josepvinaixa.com (who leaked it) tell it, this track is actually his upcoming single "All Day," which Kanye spoke about in-depth in his most recent GQ Magazine interview. Personally, I can't call it, because I can't hear it, but from the lo-res version this thing sounds monstrous. Listen while you can. Hopefully the real deal impacts soon.
I think just my usual pattern is like that. It's like a pendulum. The pendulum gains momentum by swinging in the other direction. Even lyrically, I think about certain lines that I say on my new single, which is called "All Day", that usually Jay would say, but Jay's not on there. So I say, All day, *****, it's Ye, *****. Shopping for the winter, it's just May, *****. Ball so hard, man, this **** cray, *****. You ain't getting money unless you got eight figures. Right? Jay would have said that. And then eventually I would have came in with, like, whatever I come in with. But the balance of a meal is that when people walk in, they want water first. People definitely weren't getting water first on Yeezus. I do fight with myself to say, "Keep fighting." But also, you know, you can't win every single fight. It's a long war, and if you're out there trying to, like, blow up every single building, you won't win the war
Peep the preview of "All Day" below.