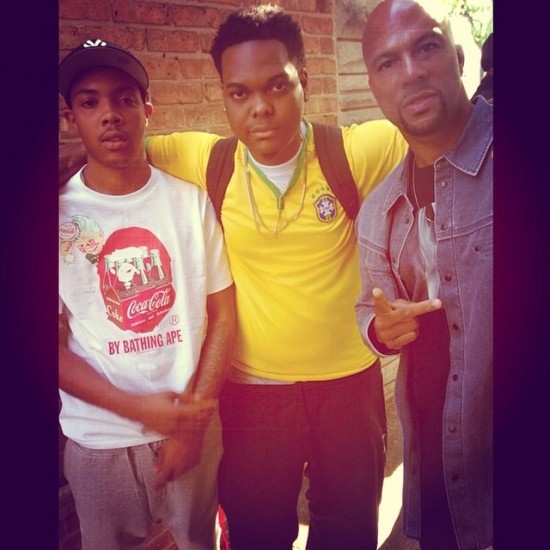 Yesterday afternoon, Com Sense was back in Chicago to link up with two leaders of the new school, Lil Herb and Chance The Rapper, to shoot the video for Herb's "Fight or Flight (Remix)," which was produced by Brian "All Day" Miller.
"Fight or Flight" was clearly a standout record from Herbo's Welcome To Fazoland mixtape, and they're really pouring the gasoline on it by adding Chance and Common to the official remix. The first part of the video shoot took place yesterday in various locales around the city, and we're told Chance is set to film his scenes over the weekend.
Check out some flicks from day one below.